BASF shares jump on launch of $ 3.4 billion buyout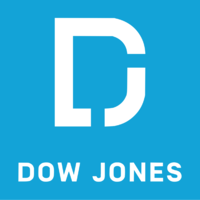 By Ed Frankl 
 
BASF SE shares surged on Tuesday after the company announced it was launching its first share buyback program in more than a decade, citing positive business development and divestitures in 2021.
Shares at 2:30 p.m. GMT were up 4.7% to 65.51 euros.
The German chemicals conglomerate has announced that it will launch a buyback of 3 billion euros ($ 3.39 billion), or about 5% of the shares outstanding, between this month and the end of 2023.
The move should be "a big positive for shareholders" and reassure BASF's ability to fund a growing dividend, analysts at Jefferies said.
All repurchased shares will be canceled, with BASF reducing its share capital accordingly, the Ludwigshafen-based company said.
BASF said the buyback would add value for its shareholders beyond its progressive dividend policy. He also said he would prioritize organic growth in the use of capital, as acquisitions are currently less relevant to the business.
The DAX-listed company said the buyback is based on authorization from an annual meeting of shareholders in May 2017, which allowed the company's board of directors to buy up to 10% of the shares at the period until May 11, 2022. It now plans to propose the renewal of the authorization at its 2022 AGM.
BASF repurchased shares for about 9.9 billion euros between 1999 and 2008, and reduced the number of shares outstanding by about 29%, he said.
Giulia Petroni contributed to this story.
Write to Ed Frankl at [email protected]
-0- 
(END) Dow Jones Newswires
January 04, 2022 10:02 am ET (3:02 pm GMT)
Copyright (c) 2022 Dow Jones & Company, Inc.