Inertial navigation combining attitude and heading, air data computer introduced by Inertial Labs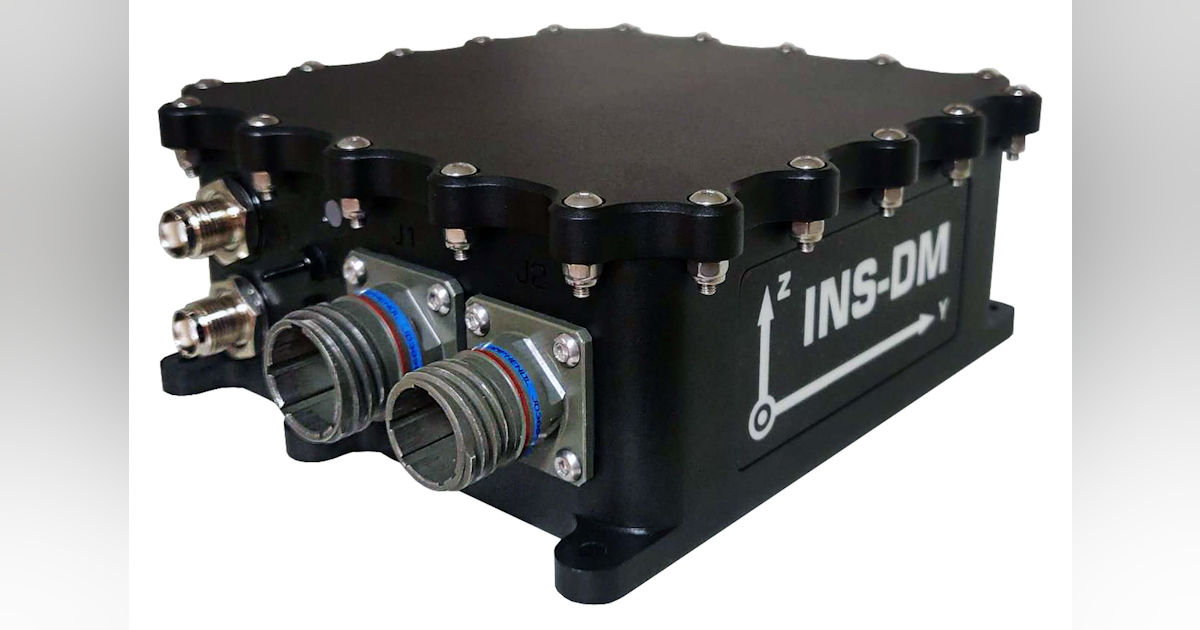 PAEONIAN SPRINGS, Virginia – Inertial Labs Inc. in Paeonian Springs, Virginia introduces the GPS-Enhanced GNSS Dual-Antenna Inertial Navigation System (INS-DM) for navigation and guidance applications aboard ships, land vehicles, and aircraft.
The INS-DM, rated IP68, is protected against electromagnetic interference and combines inertial navigation; attitude and heading reference system; and an air data computer that determines absolute position, velocity, and orientation.
Horizontal and vertical position, velocity and orientation are determined for stationary and dynamic applications.
The Inertial Labs INS-DM can support several types of Inertial Labs MEMS inertial measurement units. Additionally, the INS-DM supports other inertial systems like the Honeywell HG4930 and uses different multi-constellation receivers like the Novatel OEM7 series or the u-blox F9 series.
Related: Northrop Grumman selects Curtiss-Wright air data computer for AW609 tiltrotor aircraft program
The INS-DM design also includes an optional air data computer, supported by two Honeywell barometric sensors, and the ability to support an internal Fluxgate or an external self-contained magnetic compass.
The INS-DM contains an Inertial Labs on-board sensor fusion filter, navigation and guidance algorithms, and calibration software.
For more information, contact Inertial Labs online at https://inertiallabs.com.