Leica BLK ARC and BLK2FLY Autonomous Reality Capture From: Leica Geosystems, Inc.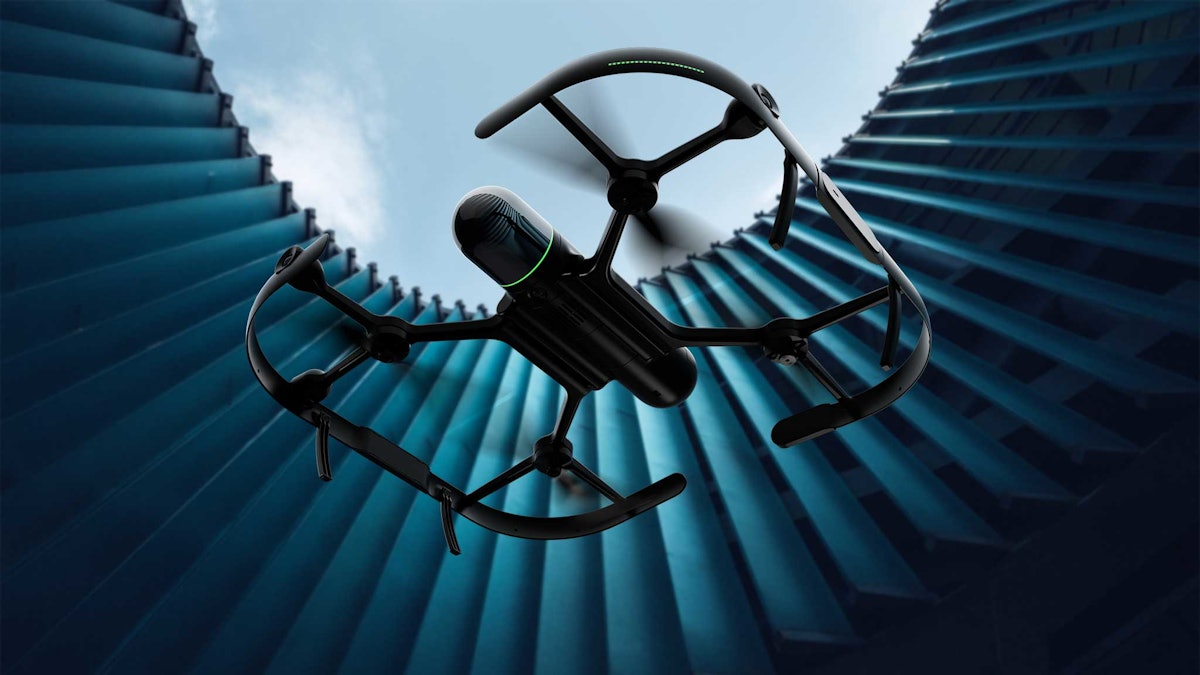 Hexagon AB, a global provider of digital reality solutions, has introduced the Leica BLK ARC and BLK2FLY, expanding its BLK series with fully autonomous mobile reality capture.
The BLK ARC is a laser scanning sensor specially designed to enhance the autonomous navigation of robots and other transport platforms to provide fully autonomous mobile laser scanning. It can safely and repeatedly capture precise 3D point clouds and panoramic images of changing environments with minimal user intervention. The sensor is compatible with the Boston Dynamics Spot and can be easily integrated with other autonomous robotic carriers.The BLK2FLY is a fully integrated stand-alone flying laser scanning sensor. With just a few clicks on a tablet, users can quickly and easily scan structures and environments accurately and completely from the air. Airborne digitization offers value to multiple industries requiring accurate data on inaccessible or hard-to-reach areas.
The BLK2FLY also presents the next generation of flight safety with advanced autonomous obstacle avoidance. The fusion of LiDAR sensors, radar, cameras and GNSS guarantees optimal and safe flight paths. Users can seamlessly combine unit data with interior scans of buildings and structures captured with the Leica BLK2GO portable 3D scanner. The resulting colorized 3D point clouds can be used in building information modeling (BIM) processes, including documenting site conditions.
Both scan sensors connect directly to Hexagon's HxDR cloud-based visualization platform for instant delivery of specially designed intelligent digital reality to anyone who needs it.