Tesla wins Autopilot and FSD 'misleading' marketing lawsuit in Germany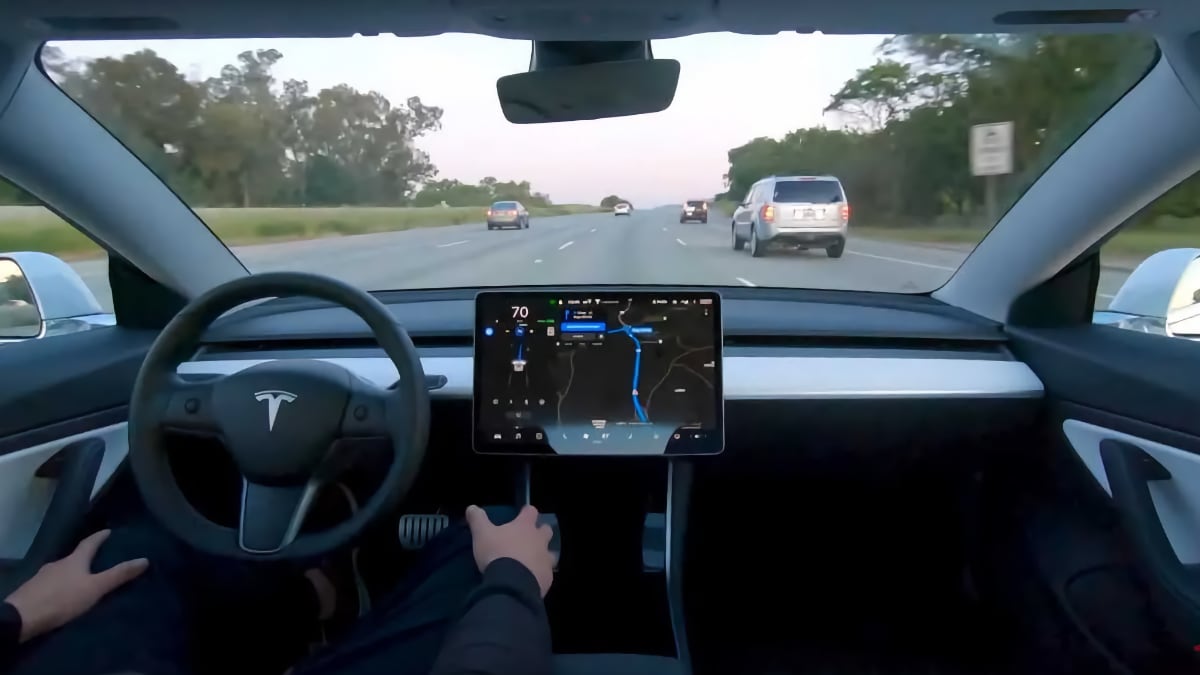 By Gabe Rodriguez Morrison
In 2020, a Munich court ruled that Tesla used deceptive marketing tactics in Germany by using the words "Autopilot" and "Full Self-Driving" for its driver assistance features. The lawsuit was brought by Wettbewerbszentrale (Competition Center), a network of German companies and one of the largest and most influential national self-regulatory institutions.
The allegation was that Tesla's use of the words "Autopilot included" in its vehicles was false advertising since the car still requires the driver to operate and remain alert. Tesla's Full Self-Driving suite has also been alleged to be misleading marketing.
In October 2021, Tesla appealed the court's decision to the Higher Regional Court in Munich, which ruled in favor of Tesla. The decision was only made public recently, according to TeslaMag.dean industry insider who was able to confirm the verdict.
It was a significant victory for Tesla, as the Competition Center wanted to ban the company's use of the words "autopilot" in its marketing. This suggestion was rejected by the Munich Higher Regional Court, which said anyone visiting Tesla's website to purchase an electric vehicle is duly informed that the product is not fully self-driving.
Despite Tesla's overall victory, the court ruled that the company should change certain terms on its official website in Germany when referring to upcoming features for its vehicles. Full self-driving, for example, should be listed with estimated availability rather than "by the end of the year." Specifically, the language of the feature cannot simply read "coming soon", "see you next time", or "by the end of the year".
Instead, there must be a date when Tesla expects the feature to be available to its customers. It was just a small victory for the Competition Center who initially wanted to ban what they called misleading language on the company's website.
The California Department of Motor Vehicles has also filed a lawsuit against Tesla over the company's use of the words "Autopilot" and "Full Self-Driving" for its driver assistance features. The lawsuit aims to prevent the misuse of new automotive technologies. Tesla's successful appeal in Germany is hopefully a sign that they will enjoy the same success in the United States.
Ahead of the unveiling of the first working prototype of the Tesla humanoid robot on September 30, CEO Elon Musk leaked more information about Optimus and how he plans to use it over the next decade.
Musk wrote about a variety of topics in his column, "Believing in Technology for a Better World," published in the official journal of China's Cyberspace Administration. He doubled down on his previous statements that the Tesla Bot is meant to replace human labor in repetitive, boring and dangerous tasks.
Musk also said Optimus' vision is for robots to serve millions of homes around the world. Tesla wants the robot to work not only in industrial environments, but also in homes.
"Tesla Bots are initially positioned to replace people in repetitive, boring and dangerous tasks. But the vision is that they serve millions of households, such as cooking, lawn mowing and elderly care," he wrote.
According to Musk, the Tesla Bot was designed in a humanoid form because it will make it easier for humans to accept and help it better fit into a world built for humans.
"The Tesla Bot is close to the size and weight of an adult, can carry or pick up heavy objects, walk quickly with small steps, and the screen on its face is an interactive interface for communicating with people. You you may be wondering why we designed this robot with legs.Because human society is based on the interaction of a bipedal humanoid with two arms and ten fingers.So if we want a robot to adapt to its environment and be able to do what humans do, it must be roughly the same size, shape and abilities as a human," he continued.
The CEO confirmed that he plans to launch the first prototype of the humanoid robot this year, while focusing on improving its intelligence and solving the problem of large-scale production.
"Thereafter, the usefulness of humanoid robots will increase every year as production increases and costs drop. In the future, a home robot might be cheaper than a car. Maybe in less than a decade people will be able to buy a robot for their parents as a birthday present," he said.
Elon Musk talks about the Tesla bot on AI Day

Tesla Bot was first showcased at the first Tesla AI (recap event) in August last year.
The Tesla bot will have its own specialized sensory and actuation systems, in addition to being equipped with the same autopilot computer used in Tesla electric cars, which will allow it to recognize real-world objects.
He will also be able to lift up to 150 pounds, carry 45 pounds, walk 5 miles per hour, and have human-like hands and visual sensors.
Tesla's Autopilot cameras will be installed on the front of the robot's head, and its inner workings will be powered by the company's Full Self-Driving computer. Tesla's Full Self-Driving computer interface, found in all new Tesla models, will apparently serve as the brains of the bots.
The second part of Tesla's AI Day will be held on September 30, where Tesla plans to show off an early prototype of the Tesla Bot and potentially its integration of Steam games into Teslas.
By Gabe Rodriguez Morrison
Tesla Insurance is a competitively priced insurance product that offers a new option for Tesla owners.
Tesla has a unique understanding of its vehicles, technology, safety features and repair costs, which eliminates some of the fees associated with traditional insurance companies. Tesla Insurance offers convenient monthly payment and the ability to manage claims and coverage directly through the Tesla app.
It also puts you in control, since your insurance premium is partly based on your driving habits.
Where is Tesla Insurance available?
The service is currently only available in select US states, but it continues to expand to other states. Tesla CEO Elon Musk said it will also expand to Canada in the future.
Tesla Insurance is currently available to Tesla owners in the following states:
Arizona
California
Colorado
Illinois
Maryland
Nevada
Ohio
Oregon
Texas
Utah
Virginia
Who can buy Tesla insurance?
New owners and current owners of Tesla can purchase an insurance policy in the Tesla app by tapping the profile icon in the upper right corner and selecting "Get Tesla Insurance".
If you recently placed an order for a Tesla, you will need to wait for a VIN to be assigned before ordering Tesla insurance.
Additional vehicles
Tesla Insurance will not only cover Tesla vehicles, but any other vehicles you may own.
You can add additional vehicles when submitting the policy.
However, Tesla Insurance is currently limited to vehicles and Tesla does not offer home insurance or other types of insurance policies.
What You Get With Tesla Insurance

With Tesla Insurance, you can view documents, billing, payment details, and make claims from the Tesla app.
Like other insurance companies, there are a variety of plans with different levels of coverage depending on your needs.
How does Tesla insurance work?

Tesla collects vehicle data that helps assess how the vehicle is driven.
Unlike other insurance products, Tesla does not require an additional device to be installed in the vehicle. Instead, Tesla uses features already included to determine how often the vehicle is driven and how often the driver follows too closely or comes to a sudden stop.
This data is then used to help determine the driver's insurance premium.
The insurance premium also takes into account the vehicle model, the location of the insured and the distance traveled by the vehicle.
Tesla Insurance users make monthly payments based on their driving behavior rather than factors typically used by other insurers, such as credit, age, gender, claims history and driving records .
Cost of Tesla Insurance
Each insurer has different factors to determine their costs and the likelihood of their customers having an accident. Although Tesla Insurance can save you money, it could also cost more than the alternatives available in your state.
According to Tesla, "The average driver could save between 20% and 40% and the safest drivers could save between 30% and 60%."
Great reason to own a Tesla in states where they offer insurance. next month's insurance will be $60/month, down from 88 due to maintaining a safety score of 98. Best car ever @Elon Musk pic.twitter.com/fROEsx3Wfa

— Gail Alfar (Texas) (@GailAlfarATX) May 8, 2022
We've seen scenarios where Tesla Insurance saves someone hundreds of dollars a month, but we've also seen it cost significantly more than its competitors.
Many factors determine your insurance premium. If you're new to Tesla or haven't shopped in a few years, we recommend getting a free quote from Tesla to see if Tesla Insurance would save you money.
You can also learn more about how Tesla determines your Safety Score which is used to set your insurance premium.
The price of Tesla insurance is incredibly low. Six cars covered with two blankets and includes my brother in the blanket for $599 a month! 9,000 miles/car $500 comp., collision $1,000. Progressive wanted more than $1000/month??‍♂️ @Elon Musk pic.twitter.com/rAWDjoxJi8

— Ziggy (@mcjazz1232) January 25, 2022