The meeting of Ukraine-Russia representatives does not take place in the absence of the Russian delegation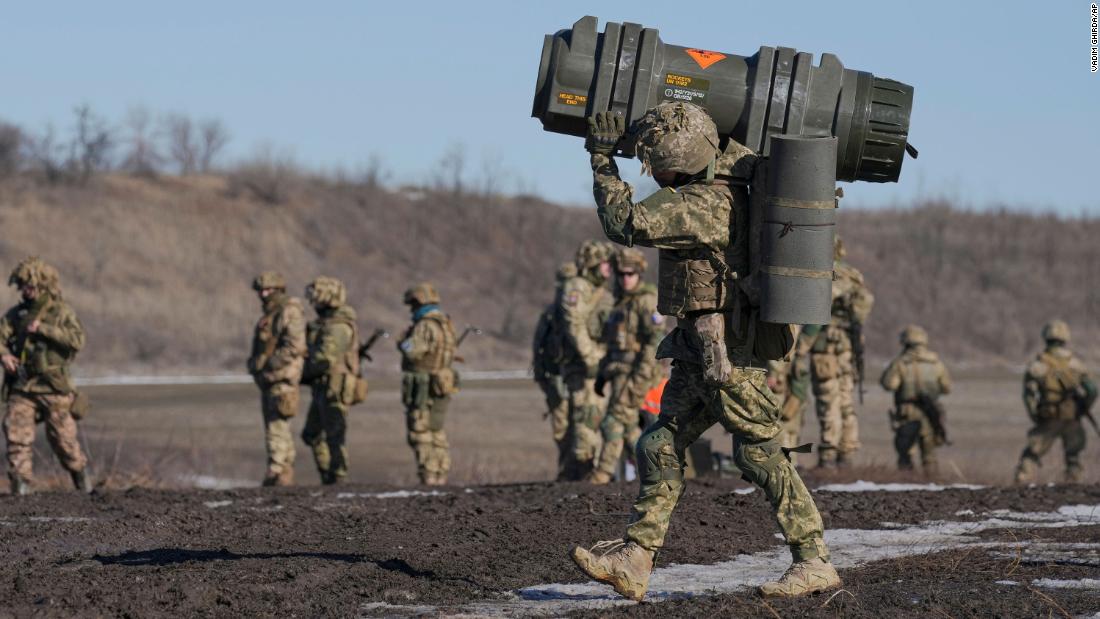 Speaking to CNN, Ukrainian President Volodymyr Zelensky said "any provocation is very dangerous" when asked about a potential false flag pretext for a war with Russia.
"I think the most complicated question is that in the Crimea, in the temporarily occupied territory of Donbass along Ukraine and Russia, there are 30-35 thousand on the temporary occupation territories … so provocations are, indeed, very dangerous, if you have that number of soldiers. A bombardment, a cannon shot can lead to war," Zelensky warned.
"That's what our partners believe, I mean the partners around us who have joined the borders with us, we know the history of the Soviet Union and they understand the kind of risks we face," he added. "Poland, the Baltic states, Lithuania and Estonia, Latvia, Moldova, they know what this could lead to. So you have to be very careful."
The Ukrainian president went on to say that the losses between Ukraine and Russia were greater in 2014, but admitted that the current tensions are "horrible", adding that "it is a tragedy for our nation, for our people ".
"It is also a tragedy for the Russians who had good relations with Ukraine," he added.
A bit of context: The latest US intelligence assessment indicates that Russia is continuing its preparations to invade Ukraine, according to a senior US official with direct knowledge and another source directly familiar with the intelligence services.
The assessment – described as "gloomy" by the senior official – indicates that Russia could attack in the coming days. The US still expects any Russian invasion to be preceded by a false flag operation, another US official said.
Secretary of State Antony Blinken, speaking at the Munich Security Conference on Friday, highlighted recent actions – including Russia's addition of "surge forces" to its troops on the Ukrainian border – to show how Russia's coercive tactics towards Ukraine are already in play.
"Everything we see, including what you have described over the past 24, 48 hours, is part of a scenario that is already in play of creating false provocations, then having to respond to those provocations, and ultimately to commit further aggression against Ukraine," Blinken said.
Russia has created pressure points on three sides of Ukraine – in Crimea to the south, on the Russian side of the two countries' border and in Belarus to the north.
A little history : In early 2014, mass protests in the capital Kiev, known as Euromaidan, ousted a pro-Russian president after he refused to sign an association agreement with the European Union.
Russia responded by annexing Ukraine's Crimean peninsula and fomenting a separatist rebellion in eastern Ukraine, which took control of part of the Donbass region. Despite a ceasefire agreement in 2015the two sides have not enjoyed a stable peace and the front line has barely moved since.
Nearly 14,000 people have died in the conflict and there are 1.5 million internally displaced people in Ukraine, according to the Ukrainian government.
CNN's Jim Sciutto, Natasha Bertrand and Eliza Mackintosh contributed to this post.