The merger of digital public goods and private innovation will drive change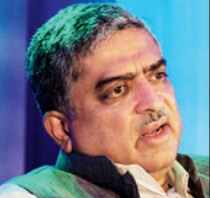 India is becoming the global leader in digital transformation in all sectors. In less than a decade, extraordinary initiatives like Aadhaar, UPI, DigiLocker, CoWIN, Account Aggregator, etc. These goods have helped unlock innovation and private sector capital flows while focusing on the end goal: delivering high quality services to all.
What does the Digital Health Mission consist of?
The national launch of the Ayushman Bharat digital mission by Prime Minister Narendra Modi is inspired by this playbook. It introduces several digital public goods for the health sector. The vision is broad and will redefine the way each of us experiences healthcare delivery with our physicians and hospitals. Imagine this: a simple QR code scan will register the patient and they will be able to control the information they share from their personal health record (PHR) with the hospital. And after the consultation, the PHR is updated transparently. The Mission adopts the Data Protection and Empowerment Architecture (DEPA) which ensures that patients are in control of what they share with whom and for how long, and the purposes for which shared data can be used.
Read the full TOI + review
END OF ARTICLE