VEDGOG is successful in Germany with FARMER'S CRUNCH potato and bean protein – vegconomist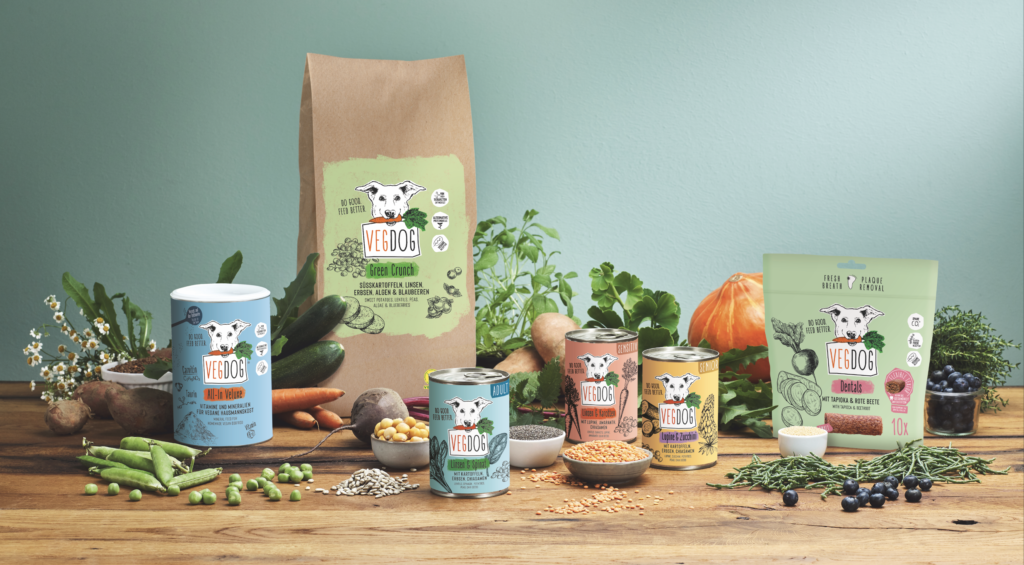 Vegan pet food manufacturer supported by Katjesgreenfood VEGDOG reports strong demand for its limited-edition FARMER'S CRUNCH dry food, created with potato and bean protein, as German consumers begin to change the animal nutrition debate in light of new data.
FARMER'S CRUNCH dry food started out as a limited-edition product, but quickly evolved into a customer favorite, according to VEGDOG. In response to high demand, the company has now decided to add the dry foods permanently to its range, saying that "they sold out in no time. That's why VEGDOG listened to customer wishes and added FARMER'S CRUNCH to its range.
"The potato is particularly noteworthy. What most people don't know is that the vastly underrated potato provides high quality, easily digestible protein and is therefore a great local source of protein! The added seaweed provides essential omega-3 and -6 fatty acids and ensures both a soft coat and healthy skin. In addition, a suitable mineral vitamin powder provides other nutrients such as vitamin B12, taurine and carnitine," describes VEGDOG.
Debate on animal nutrition in Germany
VEGDOG's product portfolio includes wet, dry and mineral foods as well as snacks. The range is suitable for different age groups of dogs, is gluten-free and suitable for dogs with allergies. Since its TV appearance on the German investment show "Höhle der Löwen" in 2018, the Munich-based company has seen not only strong growth, but also criticism for its vegan animal nutrition philosophy.
The German magazine focus online recently discussed the legal situation around vegetable nutrition for pets, according to which "the animal must be nourished in a manner appropriate for its species and its needs". While critics claim a plant-based diet would harm dogs, the media platform points to a University of Winchester study, which found vegan dogs to be the healthiest after a test with 2,500 animals. .
In the long term, VEGDOG not only aims to convince the German market, but also to become a market leader in plant-based dog food by 2024. In an interview with vegconomist, company founder Tessa Zaune -Figlar, says: "We can say with certainty that we are on the right path for this with our growing team of motivated and creative employees who wholeheartedly share our mission and vision – the mission and vision to revolutionize the dog food market while supporting animals and the environment.