What you need to know about software development partners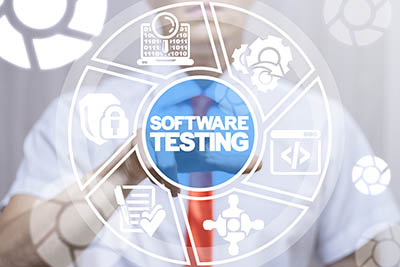 We are currently connected by software. After the terrible year 2020 plagued by the pandemic, 2021 has been a year of resilience and resistance for humanity. Countries have managed to massively vaccinate their citizens thanks to technical developments. As expected, 2021 has been a pivotal year for software development partners and IT industries.
All gadgets like smartphones, PCs and laptops are controlled by an operating system, which is software with several features and performance.
Businesses and users all over the world use software for various reasons and derive several benefits from it. It is used in travel, power grids, nuclear power plants and other vital tasks.
Here's everything you need to know about software development partners and why they're important to your business or organization.
1. What is software development?
Software development is a set of computing activities related to the creation, design, deployment and maintenance of software.
The sequence of instructions or programs that teach a system what to do is known as software. Code review, program operational processes, and system maintenance are various interconnected activities in software development.
2. What is a Software Development Partner?
Software development partners are often outsourced or contracted companies hired by startups to help them avoid the price and other hassles of hiring engineers on their own.
A good, experienced software development partner will have the resources and experience to build your software application or solution with just a thorough scope of research from yourself and/or your companions.
Creating a full understanding of your idea with your software development partner is arguably the most important aspect of ensuring a great software application.
3. Who needs a software development partner?
Knowing why you are looking for a software partner can help you determine what you are looking for. Here are some reasons why software development partners are hired.
Need help with front-end or back-end development
Looking for experts who can handle all aspects of project management and business analysis
Need professional staff to manage all aspects of an IT service
The company's IT department does not have the essential capabilities to create the software that is needed.
Getting an inappropriate or unnecessary development partner can cost both the owner and their business time and money if not done correctly. This time and money can be used elsewhere, so it is crucial to know whether one needs a software development partner or not.
4. What are the benefits of hiring software development partners?
Building a balanced workforce is beneficial both socially and economically, especially if you want to sell software overseas. Even contemporary software, such as facial recognition technology, obviously has discriminating flaws. The advantages of the software development partner are as follows
The cost is reduced to a significant level
Companies can recruit more unique experts with diverse backgrounds while offering competitive compensation in their region.
Remote work involves having access to the whole world.
Developers working remotely will take full responsibility for their work and strive for excellence rather than procedure.
Conclusion
The COVID-19 pandemic and the development of high technology will be in a changing environment by 2022. Current digital business trends in the software development industry will endure, with many modifications, breakthroughs and new applications of existing technology .
There's no shortage of talented and diligent software engineers willing to work remotely, but finding the right fit is crucial to establishing a successful, long-term partnership between company and worker.
Hire and assign developers who not only have the technical talents you need, but also the general qualities needed to interact and work collaboratively in a remote work environment.
History of MK Akram
Related